What does Allander Analytics do?
Here at Allander Analytics we are dedicated to developing analytics software. Our premium product BuildingBook has a simple goal, to analyse and reduce utility usage. Saving you your money.
What Can BuildingBook Do?
BuildingBook is a collection of multiple analysis, management and monitoring tools which improve efficiency and maintenances of sites.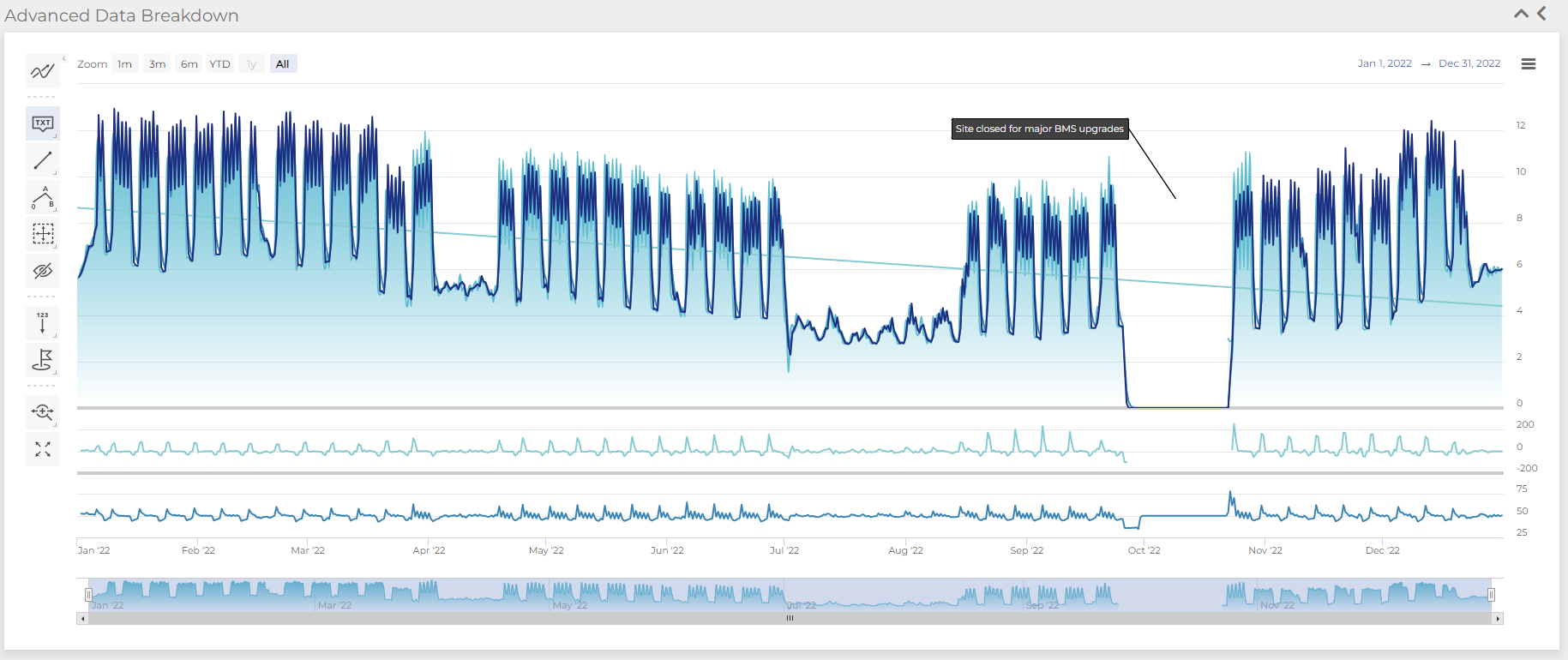 Energy Reporting
Quickly generate and export detailed reports on your building's energy performance..
Asset Management
Keep track of your buildings asset's using our powerful building hierarchy tool.
Maintenance Tracking
Tie in directly with your building's maintenance provider by creating work orders and viewing maintenance logs.
Weather Analysis
Understand how factors such as air temperature, daylight hour and humidity affect your building's performance.
Degree Days
BuildingBook will calculate both heating and cooling degree days for your building. In some cases we can even identify more efficient base temperature for your building.
Alarm Management
Critical Alarm Management of any connected BMS, metering or 3rd Party point as well as energy profile breaches. Receive alerts via email or SMS bespoke user dashboard displaying current and historic alerts.
CAFM
Computer aided facility management, fully cloud based, complete visibility across all sites, automated task scheduling. Manage and control sites remotely by integrating smart computer systems.
Monitoring
BuildingBook employs real-time data tracking to analyse energy usage, detect inefficiencies, and empower informed decisions for heightened efficiency.
Much More...
Building performance rankings, invoice analysis, carbon analysis data, and more. We're constantly adding the features our users need most!
Allander Analytics Products
Workplace Wellbeing
Our Workplace Wellbeing calculator can measure various levels of employee wellbeing such as the relationship between temperature, productivity, employee health and working long nights and weekends.
---
Partners