BuildingBook
Energy Performance Analysis Made Simple
BuildingBook integrates all of the below:
Mobile Friendly
Key Features of BuildingBook are optimised for mobile phone and tablet where access on the go is required.
Mobile Friendly Operative Dashboard
Operatives can access a useful mobile dashboard for streamlined information and efficient task management in BuildingBook.
Mobile Meter Reading
BuildingBook simplifies mobile meter readings, allowing users to effortlessly collect and record energy consumption data on the go.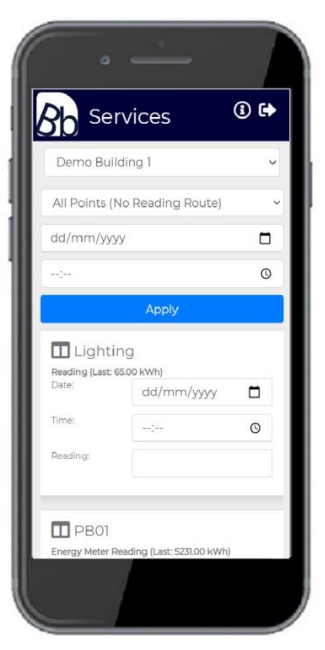 What type of buildings can BuildingBook process?
Small Buildings
Such as an single story office or business unit.
Buildings
Such as schools, universities or hospitals.
Estates
Consisting of multiple building of any type. All you need to get started is some records of energy consumption, ideally AMRs.
Of course, the benefits of BuildingBook go far beyond what we've discussed here. Imagine the possibilities for energy savings in large buildings and estates. If your company falls into any of these categories, BuildingBook is the solution you've been looking for. Get in touch with us today to arrange a demo or learn more about how BuildingBook can revolutionise your energy management.